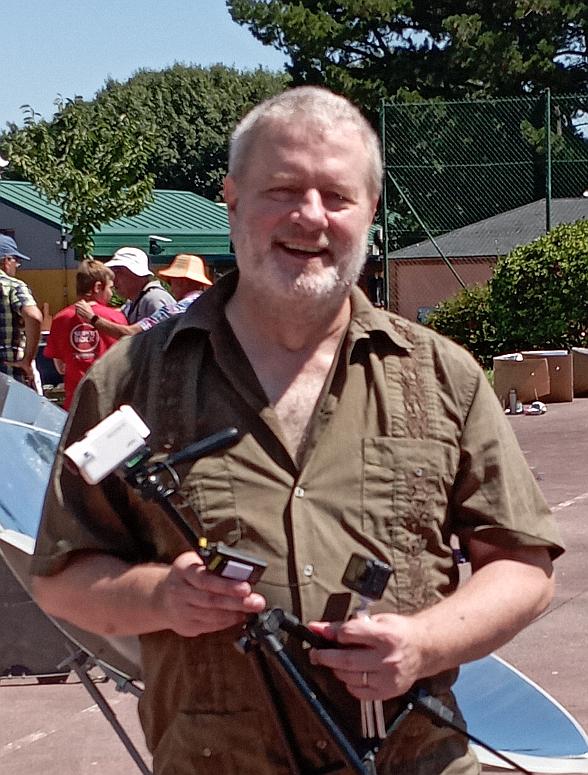 listen to episode 284 (approx. 27 minutes)
I recorded my first interview with Luther Krueger at the CONSOLFOOD conference in 2020 in Faro in Portugal. He told us his story about his experiences with solar cooking and about his huge collection of all types of solar cookers.
This year in July we held our CONSOLFOOD conference in A Coruña in Spain, and I met Luther again. In between he had travelled thousands of miles across the US and recorded lots of wonderful videos with different members of the American solar cooking community, which he has published on YouTube.
So it was clear for me to ask him for another interview and now you can listen to the next chapter of Luther's story.
Links:
Luther Krueger's channel on YouTube: Big Blue Sun Museum of Solar Cooking
Solar Brunch Guide for the Big Blue Sun Museum of Solar Cooking
Luther Krueger at the Solar Cooking Wiki
CONSOLFOOD – Advances in Solar Thermal Food Processing
My first interview with Luther: 265 SunPod-Interview Luther Krueger – The Solar Cooking Maniac